https://www.afhu.org/event/keeping-alive-the-lessons-of-the-nuremberg-trials/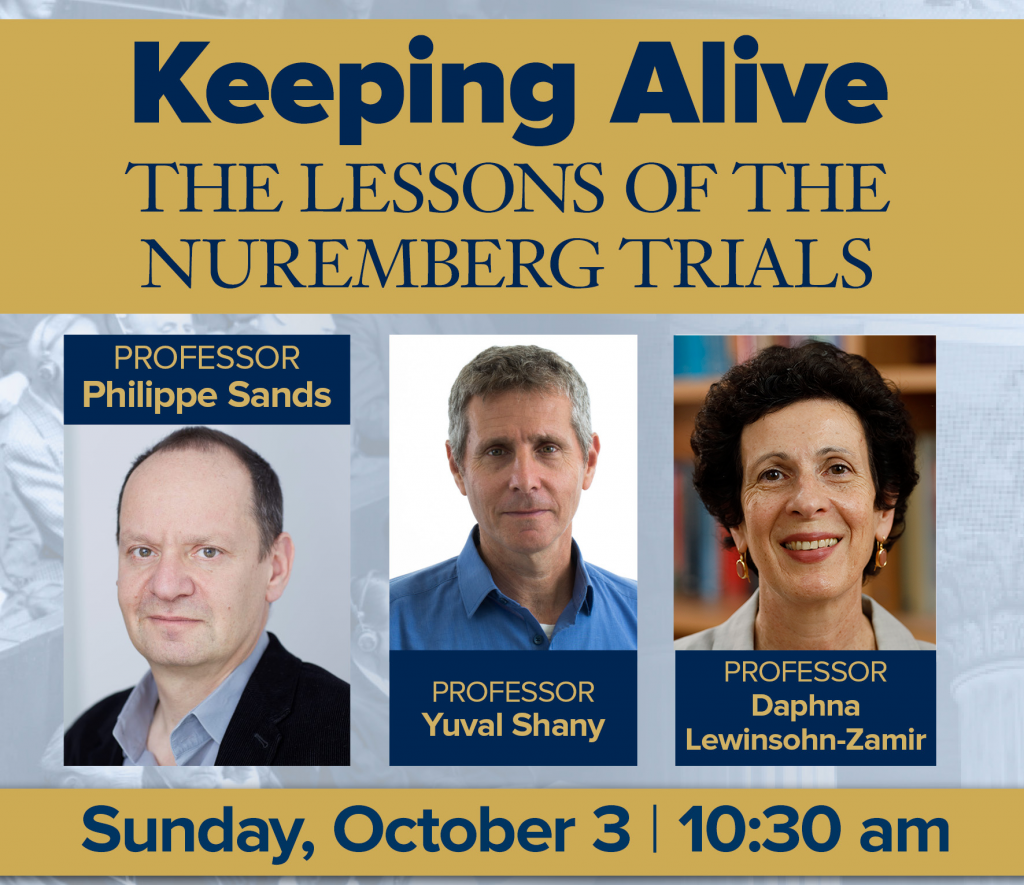 Temple Beth El of Boca Raton, in partnership with American Friends of the Hebrew University (AFHU), welcomes Philippe Sands, Professor, University of London Law School, for "Keeping Alive the Lessons of the Nuremberg Trials." Professor Sands is an expert in the field of Holocaust study and the Nuremberg Trials and best-selling author of East West Street: On the Origins of "Genocide" and "Crimes Against Humanity. Joining in the conversation will be Daphna Lewinsohn-Zamir, Dean, the Hebrew University Faculty of Law, Yuval Shany, Professor, the Hebrew University Faculty of Law, and Rabbi Jessica Spitalnic Mates, Temple Beth El, Boca Raton.
$36 per person, registration required for this virtual event. Participants will receive a copy of Professor Sands' latest book, The Ratline: The Exalted Life and Mysterious Death of a Nazi Fugitive shipped to them. Attorneys will receive CLE credits for attending.
For more information, contact Leslie Viselman, Associate Executive Director of the Southeast Region, at This email address is being protected from spambots. You need JavaScript enabled to view it.  or 561.948.3345.
See if your employer will match your donation!