DON'T MISS OUR MAY EVENTS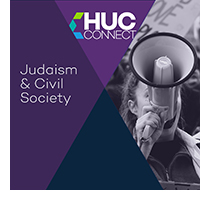 TUESDAY, MAY 18 AT 5:00 PM ET
JUST ADDED!
Race, Civility, and
American Democracy
Dr. Eddie S. Glaude, Jr., Department Chair, James S. McDonnell Distinguished University Professor, Department of African American Studies, Princeton University
Sasha Baken, Fourth-year Rabbinical Student, HUC/NY
Becky Jaye, Fourth-year Rabbinical Student, HUC/NY
Alexandra Stein, Fourth-year Rabbinical Student, HUC/NY
Andrew Rehfeld, Ph.D., HUC President; Moderator
Eddie S. Glaude, Jr., esteemed scholar, author, and cultural and political pundit, engages in a compelling conversation about race in America with HUC students and President Andrew Rehfeld. Join us for this presentation to recontextualize your understanding of racial dynamics in the US from the perspective of Jewish texts.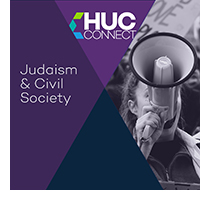 WEDNESDAY, MAY 19 AT 5:30 PM ET
JUST ADDED!
Pew 2020 Study of the
American Jewish Community: What's Next?
Sarah Bunin Benor, Ph.D., Professor of Contemporary Jewish Studies, HUC/Los Angeles
Alan Cooperman, Director of Religion Research, Pew Research Center
Bruce Phillips, Ph.D. Professor of Sociology & Jewish Communal Service,
HUC/Los Angeles
Andrew Rehfeld, Ph.D., HUC President; Moderator
Join us for an exclusive, early look at the Pew 2020 study of the American Jewish community with the director of the study and two of the leading scholars of contemporary Jewish life in America. What does this mean for the future of the Reform Movement, synagogues, and the contours of Jewish life? HUC faculty members and experts in the field of social science will explore some of the implications of the new report in this session.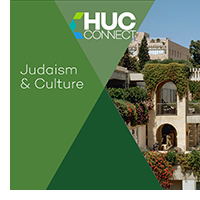 THURSDAY, MAY 20 AT 1:00 PM ET
Every Book Has a Story:
The Story of Alpha Betah of Ben Sira
Yoram Bitton, Director of Libraries, HUC
More than 500 years ago, a contentious and unsettling book representative of what today we would call Pulp Fiction was published. Entitled Alpha Betah of Ben Sira, it was printed for the first time in Constantinople in 1519, became very popular, and was reprinted many times in the 16th century. Through this book's fascinating story and its social-historical context, glimpse one of the treasures among the more than one million collection items preserved on HUC's library shelves.
Presented by the Klau Library.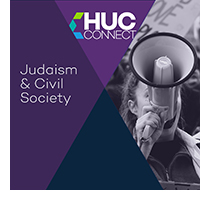 WEDNESDAY, MAY 26 AT 4:00 PM ET
JUST ADDED!
JewAsian: Race, Religion,
and Identity for America's
Newest Jews
Helen Kiyong Kim, Professor of Sociology; Associate Dean for Academic Affairs, Whitman College
Noah Leavitt, Former Research Associate of Sociology; Director of Student Engagement, Whitman College
Dr. Gary P. Zola, Professor of the American Jewish Experience and Reform Jewish History at Hebrew Union College-Jewish Institute of Religion; Co-Moderator
Yilin Zhang, Director of Communications, 1882 Foundation; President of Chinese American Citizens Alliance DC; Co-Moderator
You will not want to miss this very unique webinar featuring Professor Helen Kim and, her husband Mr. Noah Leavitt, co-authors of JewAsian: Race, Religion and Identity for America's Newest Jews (University of Nebraska Press, 2016). Dr. Kim and Mr. Leavitt will discuss their book — including the complex historical relationship that has linked Asians and Jews in America as well as the many interesting contemporary interactions which these two important communities presently share.
Presented by HUC's Jacob Rader Marcus Center of the American Jewish Archives.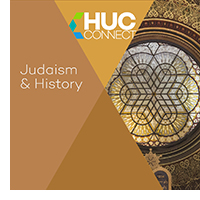 THURSDAY, MAY 27 AT 6:00 PM ET
Pilgrims and Prisoners:
Jews on the High Seas
Joshua Holo, Ph.D., Dean and Associate Professor of Jewish History, HUC/Los Angeles
Braving pirates and mother nature, medieval Jews pursued their business, communal, and religious interests by crossing the known world, at great risk and, at times, even greater reward. Voyage through time on the pilgrimages, explorations, and trade routes that shaped the medieval Jewish experience.
Can't join us live? All sessions will recorded and posted on our online learning archive.
Questions? Contact us at This email address is being protected from spambots. You need JavaScript enabled to view it. .'; document.write(''); document.write(addy_text50307); document.write('<\/a>'); //-->\n This email address is being protected from spambots. You need JavaScript enabled to view it.