MAY EVENTS — PLEASE JOIN US: https://pr.huc.edu/email/2021/04/huc-may/
Wissenschaft — the Enlightenment's scientific approach to understanding our history and our world — is the foundation of HUC's mission and approach to Jewish learning. Please join us for stimulating lectures with our renowned faculty and guest experts whose scientific rigor, academic scholarship, and Jewish lens offer insight and inspiration on Judaism and civil society, culture, history, parenting, religions, and women's studies.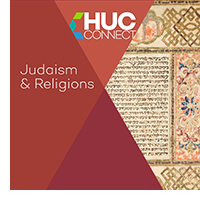 TUESDAY, MAY 4 AT 6:00 PM ET 
The Apostle Paul:
A First-Century Reform Jew? 
Rabbi Joshua Garroway, Ph.D., Sol and Arlene Bronstein Professor of Judaeo-Christian Studies, Professor of Early Christianity and Second Commonwealth,
HUC/Los Angeles 
Paul's disparagement of the Torah and his conferral of the Abrahamic covenant on Gentiles have earned him the reputation among Jews as a perfidious huckster who abandoned Judaism to create another religion. Is it possible we've been too hard on Paul? Might modern Jews come to see him as a loyal Jew – indeed a Jew much like ourselves?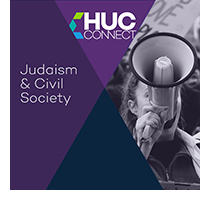 THURSDAY, MAY 6 AT 4:00 PM ET 
The Presidents, The Press, and American Jewry 
Harold Holzer, Director, Hunter College's Roosevelt House Public Policy Institute
Rabbi Gary Zola, Ph.D., Executive Director, Jacob Rader Marcus Center of the American Jewish Archives; Moderator 
Harold Holzer, one of the nation's greatest Lincoln scholars, has published a wonderful new volume titled The Presidents vs. the Press: The Endless Battle Between the White House and the Media — From the Founding Fathers to Fake News. You will not want to miss this special webinar wherein Mr. Holzer will focus on the fascinating role that Jews have played in the perpetually stormy exchanges that have typified the relationship between the Chief Executive and American Media. 
Presented by HUC's Jacob Rader Marcus Center of the American Jewish Archives.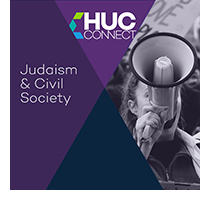 THURSDAY, MAY 11 AT 6:00 PM ET 
Jews of Color 
In Memory of Rabbi Aaron D. Panken, Ph.D.,
on His Third Yahrzeit 
Rabbi Angela Buchdahl, Central Synagogue, New York City
Bruce Phillips, Ph.D., Professor of Sociology & Jewish Communal Service, HUC/Los Angeles
Andrew Rehfeld, Ph.D., HUC President; Moderator 
Join Rabbi Angela Buchdahl and Dr. Bruce Phillips for an informative and enlightening discussion that embraces and celebrates diversity and inclusion among the Jewish People.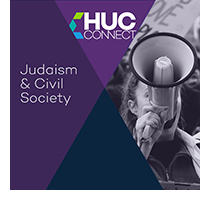 THURSDAY, MAY 13 AT 3:00 PM ET 
Intersectional Jewish Identities 
Dr. Mijal Bitton, Scholar in Residence at the Shalom Hartman Institute
Andrew Rehfeld, Ph.D., HUC President; Moderator 
We often speak of American Jews in ways that elide their differences or that assume they are all Ashkenazi or white. But American Jews are characterized by vibrant ethnic and racial diversity that must be understood by those of us working to build inclusive Jewish communities. Through her sociological scholarship on Sephardic Jews in America and her own identity as a Latina immigrant, Dr. Bitton will help us consider what is required to nourish a Jewish American diversity project that is complex, rich, and compelling.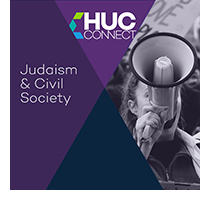 TUESDAY, MAY 18 AT 5:00 PM ET 
Race, Civility, and American Democracy 
Dr. Eddie S. Glaude, Jr., Department Chair, James S. McDonnell Distinguished University Professor, Department of African American Studies, Princeton University
Sasha Baken, Fourth-year Rabbinical Student, HUC/NY
Becky Jaye, Fourth-year Rabbinical Student, HUC/NY
Alexandra Stein, Fourth-year Rabbinical Student, HUC/NY
Andrew Rehfeld, Ph.D., HUC President; Moderator 
Eddie S. Glaude, Jr., esteemed scholar, author, and cultural and political pundit, engages in a compelling conversation about race in America with HUC students and President Andrew Rehfeld. Join us for this presentation to recontextualize your understanding of racial dynamics in the US from the perspective of Jewish texts.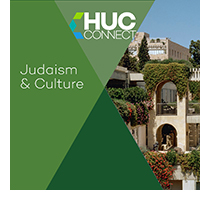 TUESDAY, MAY 20 AT 1:00 PM ET 
Every Book Has a Story:
The Story of Alpha Betah of Ben Sira 
Yoram Bitton, Director of Libraries, HUC 
More than 500 years ago, a contentious and unsettling book representative of what today we would call Pulp Fiction was published. Entitled Alpha Betah of Ben Sira, it was printed for the first time in Constantinople in 1519, became very popular, and was reprinted many times in the 16th century. Through this book's fascinating story and its social-historical context, glimpse one of the treasures among the more than one million collection items preserved on HUC's library shelves. 
Presented by the Klau Library.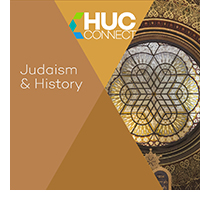 THURSDAY, MAY 27 AT 6:00 PM ET 
Pilgrims and Prisoners:
Jews on the High Seas 
Joshua Holo, Ph.D., Dean and Associate Professor of Jewish History, HUC/Los Angeles 
Braving pirates and mother nature, medieval Jews pursued their business, communal, and religious interests by crossing the known world, at great risk and, at times, even greater reward. Voyage through time on the pilgrimages, explorations, and trade routes that shaped the medieval Jewish experience.